Mechanics
Click on the painting to see a slideshow.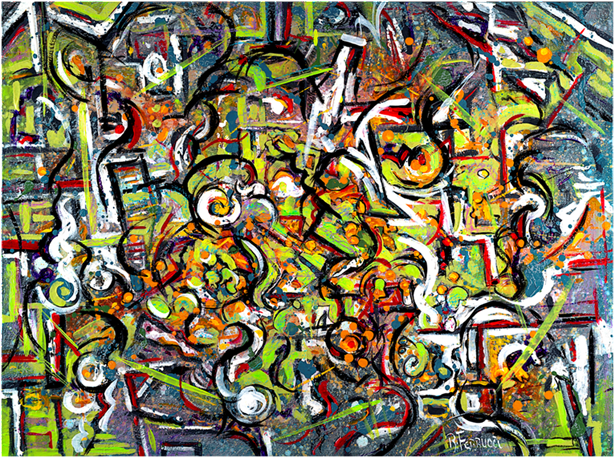 This is a fun abstract painting that has both a strong left to right flow and an intermittent vertical movement. A blue slate background with energetic black lines moving vertically with turns and lines give it a strong, lively feeling. The vibrant greens create the left to right dynamism and the red hues help to separate the two ideas. As in most of my work, you will find plenty of tinted colors and layers of painting with a lot of brush work on the surface to control the movement and help the eye travel the width and breadth of the painting. The strength of the lines and the shapes give it the mechanical feeling and power.
Original: Size 40" X 30" Call for pricing on originals 203-470-9231.