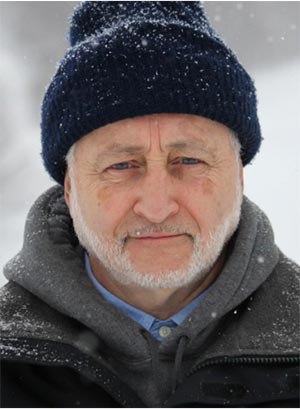 If you know Bob or have followed his art, you would know a person who is always searching, always looking for a better way. He has grown in the world of art because he has little fear of working with new and different ideas. Over the years his subjects have changed.  The use of techniques and the pallet has changed.  And now his new work is the boldest effort ever. The paintings of the abstract work as well as the landscapes have taken a turn to a stronger pallet, richer colors and bolder shapes and forms. Bob puts part of himself in his painting as influenced by 55 years of formal education, a lifetime of painting experience and experimentation.
"I may never stop painting all the styles that I have worked on before, but will always look for something new. I believe it has a lot to do with what I read and what I study in life that brings me to a new place. It happens to come out in my art and is a true expression of myself and how it all appears to me now. A spiritual path for some people is a tell all thing. For me, my growth is a little more private. But learning about myself and changing my beliefs because of growth and maturity has helped me to see "how important is it" and that knowledge makes it easier to take on my own challenges and new pathways."
The new work can best be described as Abstract Expressionism. The paintings are filled with emotion, colors that range from muted to bright, full and splashing. Most of the work is mixed media with the use of acrylic, oil pastel, tissue and layers and layers of tinting. The paintings are in part done flat to give them time to dry without dripping, but much of the work is on the easel helping to bring out areas and push things in a distant space with brush work to define areas and shapes. Many of the farms, barns and landscape work have a childlike appeal and a feeling of fantasy. Both styles require many layers of work and the use of both acrylic oils and oil pastels.
Bob's stylized barns and love for the farms and fields will never change but his intensity about his abstract work is very strong. He sees it from a spiritual personal growth perspective. His effort is expanding, reaching out, driving the new forces onto canvas.
"A path to a higher ideal – be still, be mindful, be grateful."