Village at Mountain Lake
Click on the painting to see a slideshow.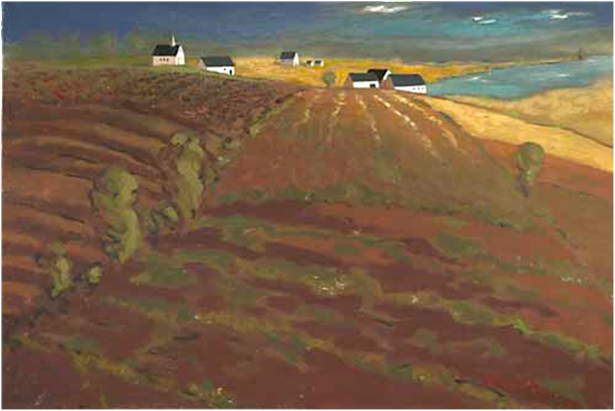 The thing I like about this folk style painting is the view, the rough planted field in the foreground with little light and the sun reaching in on the right across the fields, the lake and the small country village with small groups of houses and barns, the church standing at the top of the hill and the dark sky giving way to the light.  Primitive style paintings like this that let us know, America is a beautiful place.
Signed Giclee Limited Edition
Unframed on Fine Watercolor Paper – FREE Shipping
Original: 36" X 24"       Price:  SOLD    Call for Shipping Estimates on Originals 203-470-9231