Valley Lookout
(Sold)
Click on the painting to see a slideshow.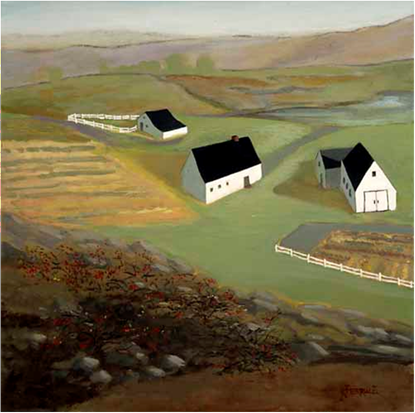 This primitive artwork idealizes a place where you can look out over the valley with the country life below: Black and white buildings with a garden on the right and the planted fields on the left, a rocky hill leading down and a hint of a lake in the distance- a quiet still place in the country. This is one of my early barn paintings and the image has been doing well for years.
Call for pricing on prints 203-470-9231.
Original: 30" X 30" Price: SOLD