Twilight
(Sold)
Click on the painting to see a slideshow.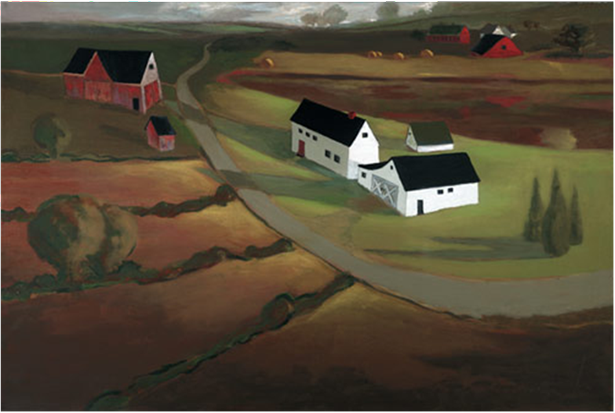 This is a Folk Art painting with very dark areas and a bright sunshine coming in from the right with strong shadows going across the painting. You can follow the country road going past the white barn and house then the red barn on the left and the edge of the dark lake on the right. The road travels far into the distance past rolls of hay and into the low hills in the background. If you look closely you can see the effect of the tinting both in the foreground and the background of this primitive style painting. Be sure to click on the painting to see my other primitive, country and folk art prints.
Call for pricing on prints 203-470-9231.
Original: 36" X 24" Price: SOLD