Sunflowers
(Sold)
Click on the painting to see a slideshow.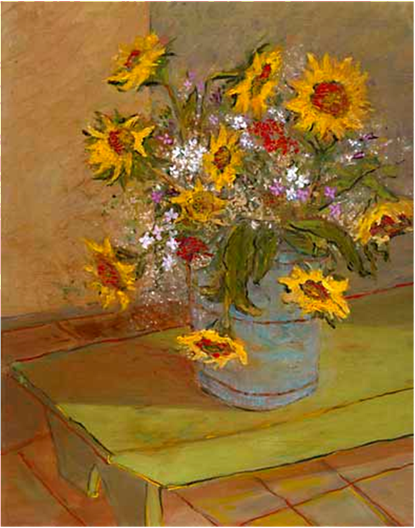 This is a fun painting. The funky sunflowers, the container and the green bench give an American Folk Art look with bright colors. As with most of my work, the tinting helps brighten the light areas and enhance the shadows in this slightly primitive style original artwork. When framed in a dark wood with a little gold trim and a white matte, the colors seem to brighten even more.
Call for pricing on prints 203-470-9231.
Original: 30" X 24" Price: SOLD