Summer Sky
(Sold)
Click on the painting to see a slideshow.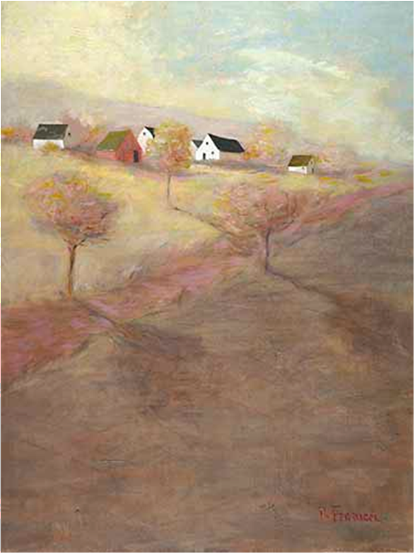 The idyllic country setting of this painting of delicate trees and whimsical colors give it a light, airy feeling. The country road leading up the painting is almost a pink color and the field to the right is a very soft purple. The mountain in the background is almost part of the sky. Barns and cottages dot across the top. Everything makes its way back to the barns. This American folk art painting is a mixed media using acrylic and oil pastels and large areas of tinting.
Call for pricing on prints 203-470-9231.
Original: 30" X 40" Price: SOLD