Summer Showers
(Sold)
Click on the painting to see a slideshow.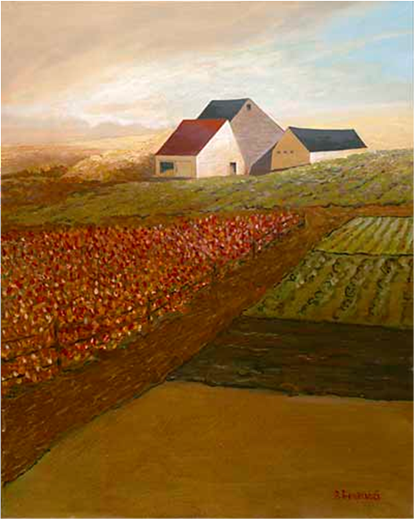 I believe we have sold more of this country print then any of the others. People seem to connect with the bright light coming through just after the shower passed in this quiet rural scene in this painting.. The colors, the richness of the earth and the cluster of barns almost feel like a group of friends gathered together. The watercolor paper makes a beautiful image that enhances the contrast and colors in this folk art print. The tinting creates the distance with a haze in the background leading up to the country sky on this peaceful farm.
Call for pricing on prints 203-470-9231.
Original: 30" X 24" Price: SOLD