Skyler River Bend
(Sold)
Click on the painting to see a slideshow.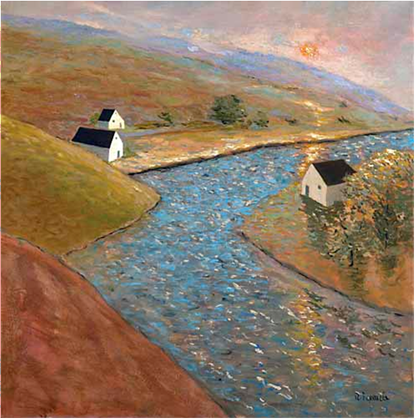 On the ride up to our country home in northern New York, we pass this bend in the river. Cabins line the rushing riverside which is running fast and rough because of all the stones beneath the surface. My granddaughter's name is Skyler, so I call it Skyler River Bend. We see it when we are on our way to visit her, her brother, Mom & Dad, so it's always a beautiful feeling to look at this American folk art painting.
Call for pricing on prints and originals 203-470-9231.
Original: 30" X 30"