River Camp
(Sold)
Click on the painting to see a slideshow.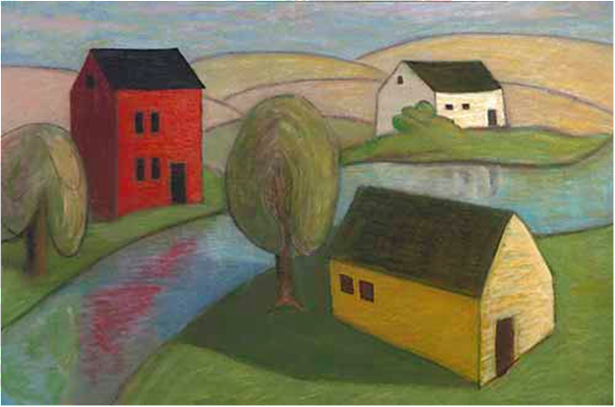 This painting depicts a little red cabin in the Adirondacks that we pass on the way to our summer camp. There are tiny country cabins all along the river. The bold folk art shapes and bright oil pastel colors give this painting an innocent childlike look. It looks a little like crayon and goes well with the technique and the primitive effect I'm looking for. It's fun, simple, bright and cheerful. It tells of a simpler uncomplicated time.
Call for pricing on prints and originals 203-470-9231.

Original: 36" X 24"