October Morning
(Sold)
Click on the painting to see a slideshow.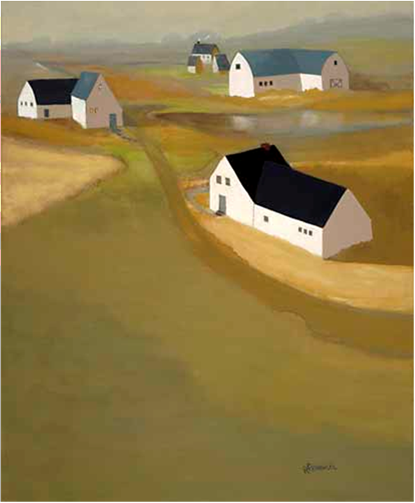 It is a quiet October morning on this historic farm. Everything is still and calm here. This folk art painting has simple lines and a minimalist, primitive quality. The watercolor paper makes a beautiful image that enhances the contrast and colors. The tinting creates the distance with a morning haze in the background that completes the image of this quiet rural area.
Call for pricing on prints 203-470-9231.
Original: 30" X 24" Price: SOLD